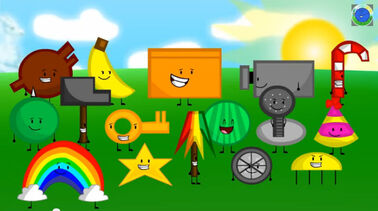 Challenge to Win Generation 3 is the third and latest Generation of Challenge to win.
Episode 10 Not Amused
Episode 11 Late Christmas
Episode 12 There is Only One Way Out
Episode 13 Parade of Skills
Episode 14 The truth behind that face
Episode 15 A conflict leads to mistakes
Episode 16 Guilty Innocents
Episode 17 Direction not purpose!
Episode 18 Stay in montion
Episode 19 A dominant performance (part 1) - (part 2)
Episode 20 Deja Vu
People Eliminated
Edit
Box was eliminated with 43 votes in Not Amused
Wheel was eliminated in Late Christmas with 16 votes she would have been safe but Candy Cane lied and said she had a Immunity Card
Candy Cane was eliminated in episode 13 "Parade of Skill" with 138 votes
Rainbow was eliminated in episode 14 "The truth behind that face" with 82 votes
Umbrella was eliminated in A conflict leads to mistakes, but since there is a rejoin, any character can rejoin.
Yellow spider and hammer was eliminated in Episode 17" Direction not purpose! yellow spider with 79 votes and hammer with 74 votes
Melon was eliminated in Episode 18" Stay in motion with 186 Votes
Key was eliminated in Episode 18" but she was eliminated in the skipping rope challenge
people rejoined
Edit
Key rejoined with 63 votes
Easter Egg
Edit
As you see the sky in the intro and episodes 10,11 and 12 you can see a cloud that looks like the cloud dragon from the Facebook game Dragon City.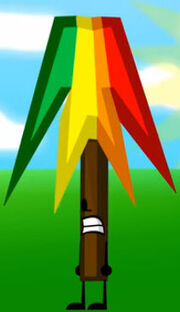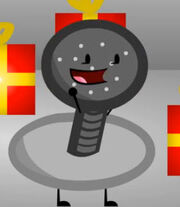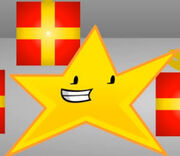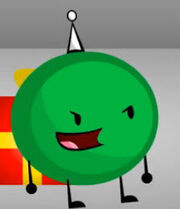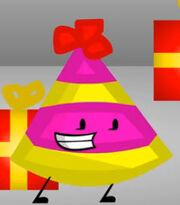 Ad blocker interference detected!
Wikia is a free-to-use site that makes money from advertising. We have a modified experience for viewers using ad blockers

Wikia is not accessible if you've made further modifications. Remove the custom ad blocker rule(s) and the page will load as expected.